Capcom has announced Resident Evil Village, the next entry in the hugely successful survival horror franchise. Although there's no numbering in the title, Capcom is very much treating the game as Resident Evil 8, both in terms of narrative and gameplay design – the plot of Village takes place a few years after the events of RE7 and sees the return of original protagonist Ethan Winters and his wife Mia, as well as a notably darker, more intense Chris Redfield. The game uses the same RE Engine that has brought previous Capcom titles like the RE2-3 remakes, RE7 and Devil May Cry 5 to life, and will once again utilize a first-person perspective. The setting itself seems to have shifted to a snowy village, but the new announcement trailer has also shown off an ominous-looking castle, as well as some new monsters that appear to resemble werewolves. Have a look:
You can also check out this brief developer video, in which producers Tsuyoshi Kanda and Peter Fabiano reveal some additional nuggets of information and a couple of interesting key artwork pieces from RE Village:
Resident Evil Village
will be coming to PC, PlayStation 5 and Xbox Series X in 2021.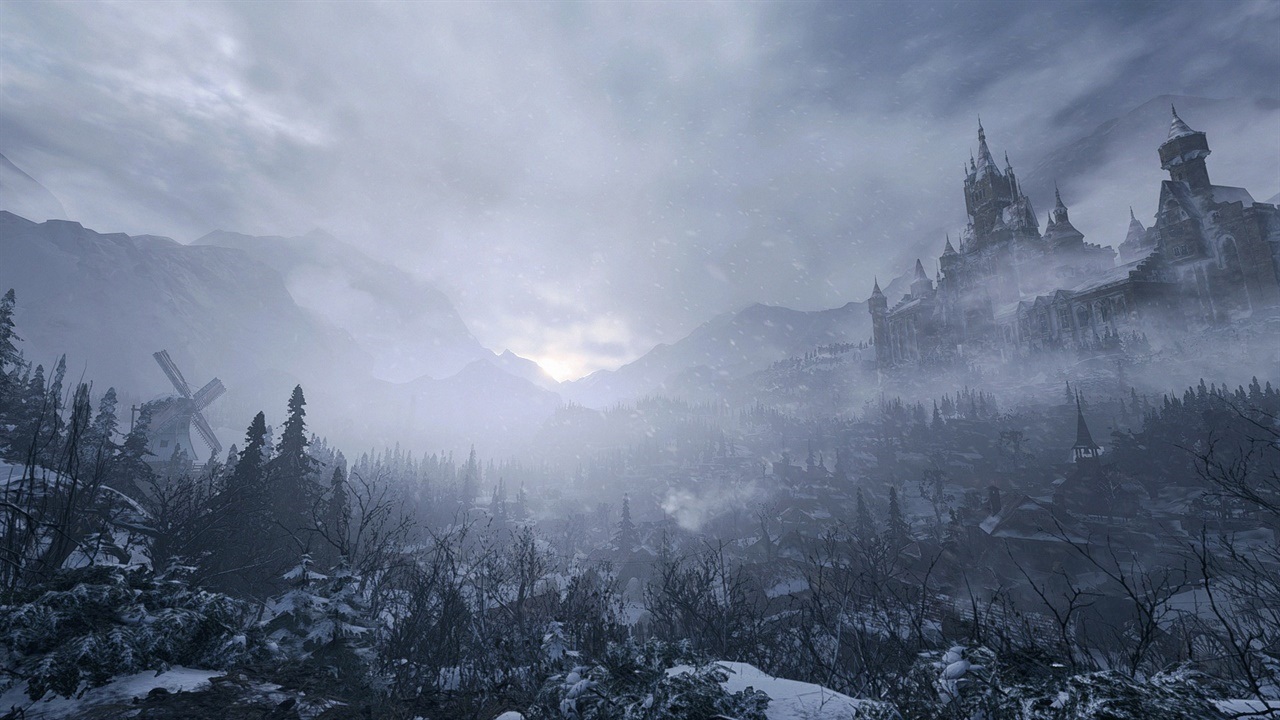 Screenshots