Welcome to GTOGG's October 2023 edition of Promising Indie Game Releases, where we highlight indie and non-mainstream titles that we believe deserve your attention – in other words, "look at all this potentially cool stuff you might've missed otherwise". That would've been too long for a title, though.
In any case, let's get right down to it.
Currently available via Early Access but planning its full launch for this October, World of Horror is a lovingly bizarre homage to the works of horror manga artist Junji Ito and author H.P. Lovecraft. With turn-based combat, otherworldly retro visuals and plenty of sanity-bending terrors to experience, World of Horror is probably not a title you'd want to pass up on if you're a fan of this genre or the two aforementioned inspirations.
---
October is spooky season, so let's just continue our list with yet another horror title: Ontotis. In it, you take on the role of a man trying to cope with the loss of his wife by taking on a caretaker job for some much-needed peace and quiet. Things don't quite go as planned, though, as mysterious events begin happening around one particular residence you're taking care of, and as you continue exploring and investigating, you'll find out more and more about the property's haunting past and the fate of its former residents.
---
It says it in the title – in narrative horror game Slay the Princess, you have to, guess what, slay the princess. Naturally, that's not the kind of thing heroes are known for, but in this case, you really have to do it, otherwise the world will end. This particular princess, you see, is evil and manipulative, and will try to make you think you're doing something wrong in order to escape and lay waste to the world, but really... you'll just have to do it. You'll have to slay the princess.
---
Described as a roguelike deckbuilding game, Phantom Rose 2 Sapphire will have you face off against the forces of evil in order to save your beloved school – and you'll do this with the magical power of cards. Indeed, by acquiring more and more cards by defeating Phantoms, you'll build a deck with various abilities, but that's not all – you'll also get to pick between two different classes, the Blade and the Mage, which both offer cards and mechanics unique to them, adding some extra replayability to the game.
---
In this charmingly cartoony roguelite horror game, players will be placed in the role of a young girl called Lyn Graves, who visits the mansion of his uncle Zachary in order to investigate his mysterious disappearance… but finds the house teeming with ghosts and all kinds of other nasties. As the developers explain, gameplay in Haunted House is very much going to focus on stealth, with players having to use their wits in order to overcome the challenges that await them, as well as free their trapped friends, who can then be unlocked as additional playable characters.
---
In The Awakener: Forgotten Oath, players take on the role of a warrior summoned to a ruined world by the Twelve Gods of Therad, and must fight against the slaves of Chaos and prevent a powerful Demon Lord from coming back to life. You'll engage in fast-paced, flashy third-person battles as you make your way across the lands, recruiting new characters and discovering long-lost weapons of past heroes to bolster your own arsenal. However, the game is still very much a roguelike: you may reincarnate upon death, but this also means losing all the loot you've collected. So, you know. Watch your step out there.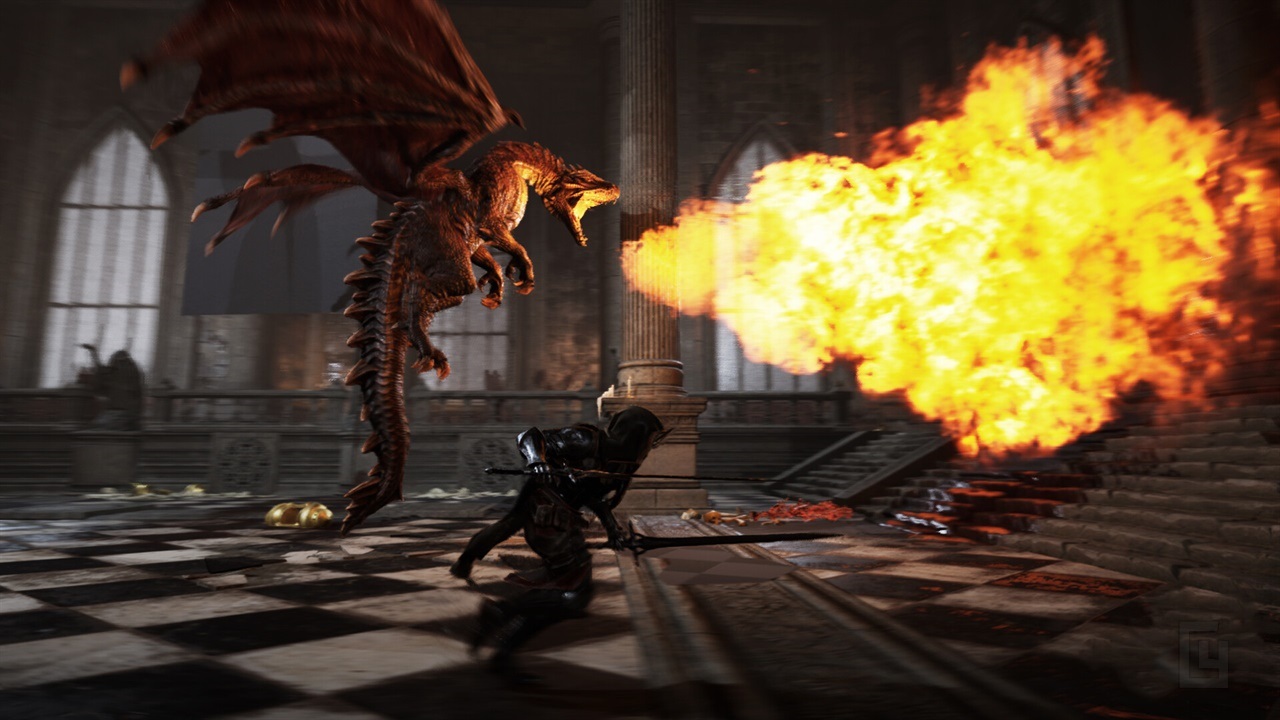 ---
And that's our list for now! Did you discover a new indie game to look forward to? Well, we hope you did. In any case, don't forget to check back in about a month for our next episode, where we'll be taking a look at the indie games of November 2023!