Welcome to GTOGG's June 2021 edition of Promising Indie Game Releases, where we highlight indie and non-mainstream titles that we believe deserve your attention – in other words, "look at all this potentially cool stuff you might've missed otherwise". That would've been too long for a title, though.
In any case, let's get right down to it.
A dark fantasy action-RPG with a gorgeous art style, Ender Lilies debuted in Early Access in January, and is ready to unleash its full version in June. Taking place in an apocalyptic world where a mysterious, supernatural rain has turned all living beings into the undead, the game puts you in the role of Lily, a lone young woman who wakes up in a church and must embark on a perilous journey to save her homeland.
Evil's about to have a really bad day – there's a new sheriff in town, and he's called Mighty Goose. Starring a bounty hunting, galaxy-trotting goose (yes, really, and yes, that's brilliant), Mighty Goose is a pixel art run & gun shooter in the vein of something like Metal Slug – get in there, shoot a bunch of bad guys, and get out with your feathers intact. It's time to honk your way to victory.
A fighter, a rogue and a wizard walk into a tower – it could be the setup for a snappy joke, but it's not. Instead, Astalon: Tears of the Earth is a retro-style action-platformer in which brave adventurers explore a mysterious tower-dungeon that just might help them save their village from certain doom. Here's the twist, though: they've made a pact with the Titan of Death, allowing them to keep on reincarnating until their mission is complete. That should make things easier… right?
Set in a dystopian version of Vancouver, Backbone is described as a "post-noir roleplaying detective adventure" in which you play as Howard Lotor, a private eye who's just trying to make ends meet. And although he's not necessarily driven by a sense of justice, Howard still needs to do everything you'd expect from your everyday raccoon detective, involving questioning locals, digging up clues and collecting evidence. One day, Howard gets entangled in more than he bargained for, forcing him to slowly but surely uncover the dark secrets lurking beneath the city.
Aiming to tell a coming-of-age story about "self-discovery, legacy, and belonging", Stonefly is an action-adventure game that follows young Annika Stonefly, a brilliant but somewhat naive inventor on a quest to retrieve a family heirloom. And guess what: you'll get to control a cute, bug-like mech, too. How cool is that? Very cool, I assure you.
Grab your metal detector, we're going hunting! In The Mangificent Trufflepigs, you travel to a calm and quiet village in the English countryside in order to help a woman named Beth find a lost earring that probably lies buried somewhere beneath a local farm. Here's where the narrative kicks in: while you're busy digging up old bits and bobs, you'll find out more and more about Beth and her backstory, build your relationship with her, and even uncover some mysteries along the way… while also enjoying the relaxing scenery, of course.
In Until We Die, you are Ivan, and apparently, Ivan has to do everything himself. The world has sadly gone post-apocalyptic, and you're hunkered down at a subway station while alien monstrosities are knocking on your door in a not-so-friendly manner. You do have men, but they need to be constantly given orders – that's your job. Make them build fortifications, send them out to the surface or make them research new gear to help fight back the alien threat – it's all up to you to make it happen. But hey, you only need to survive for 30 days to win. That doesn't sound too bad… or does it?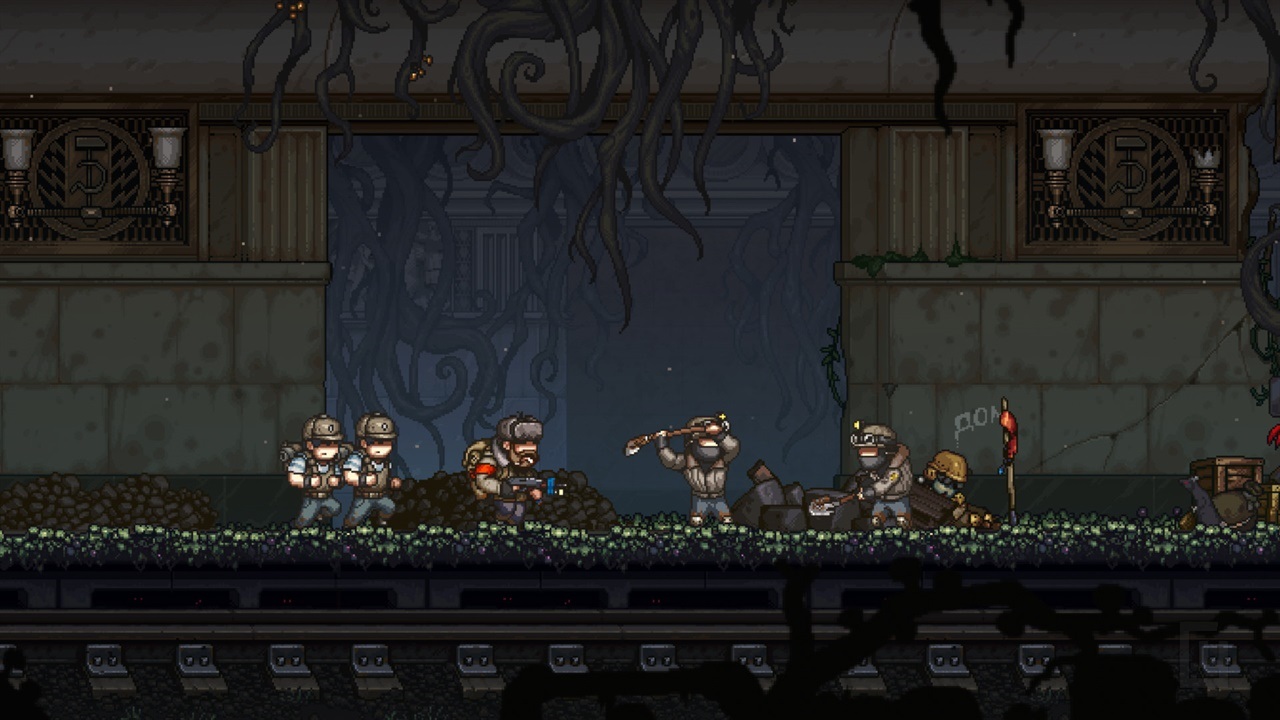 Well, in case that wasn't enough post-apocalyptic despair for you, don't worry – The Last Spell also releases in June, and is similarly dreary with its premise. In an attempt to end a war in one fell swoop, the mages of the land unleash a massive nuke of a spell that obliterates everything and leaves a deadly, monster-infested mist in its wake. Yeah, I know. Sounds lovely, doesn't it? Either way, the thing that usually hits the fan has indeed hit the fan, and it's now your job to defend the last remnants of humanity – build up your city, strengthen your heroes, and survive the night when the monsters go creeping-crawling in the dark. You've got this! Probably.
---
And that's our list for now! Did you discover a new indie game to look forward to? Well, we hope you did. In any case, don't forget to check back in about a month for our next episode, where we'll be taking a look at the indie games of July 2021!