Happy New Year! Welcome to GTOGG's January 2023 edition of Promising Indie Game Releases, where we highlight indie and non-mainstream titles that we believe deserve your attention – in other words, "look at all this potentially cool stuff you might've missed otherwise". That would've been too long for a title, though.
In any case, let's get right down to it.
Exploring themes of overcoming anxiety and depression, A Space for the Unbound's storyline focuses on a pair of high school students, Atma and Raya, who gain supernatural powers and must face a threat that could very well result in the end of the world. Players will enter a small rural town in 1990s Indonesia – all brought to life with strikingly vibrant pixel art – and explore its every nook and cranny, going so far as to dive into the minds of others in order to untangle their conflicted feelings.
---
Medieval art is about to come back in style in Inkulinati, a unique strategy game that's all about using magical ink to make your sword-wielding rabbit fight the funny-looking, trumpet-toting donkey on the other end of the book. Okay, so there's more to it than that, but the point is that you wield the power to make pieces of art come to life and fight for you, because why not? Inkulinati's art style is based on actual medieval marginalia, so if you've ever wanted to mix a bit of history with strategic gameplay that, quite frankly, looks extremely pleasant to look at, you've come to the right game. Or manuscript.
---
Set during the years of the Cold War, Surviving the Abyss tasks you with constructing and managing your very own underwater facility in order to pursue genetic research and weaponized cloning technology. As you might imagine, such an undertaking isn't exactly going to be a walk in the park, as running a whole facility requires that you keep your crew happy, expand your base and manage resources, all the while continuing with your research – also, did we mention the horrific underwater abomination lurking in the depths? Well, yeah. You'll have to deal with that, too.
---
Inspired by the classic side-scrolling action games of the 16-bit era, Vengeful Guardian: Moonrider tells you exactly what you can expect from it just with its title: you assume the role of a robotic ninja warrior called Moonrider who decides to oppose its own programming by taking revenge on the totalitarian regime that created it. So, if you're hankering for some fast-paced retro-style action, challenging gameplay and plenty of pixelated gore, you now know which indie game to play this month.
---
Described as a "a third-person atmospheric adventure bicycle road trip game" (yes, that's a mouthful, but I'm already intrigued), Season: A Letter to the future invites you on a potentially life-changing journey as you leave your home for the first time ever in order to discover the world around you. Armed with all kinds of tools to help you document your adventure, you'll ride your bike across stunning landscapes as you take photographs, create recordings, interact with a variety of characters and make an attempt at untangling the mystery of the current "season" – as well as the question of why it's ending, and what the future might hold.
---
Some games want you to save the world, others are like Wilderless. Offering a huge, procedurally generated open world intended to serve as a relaxing, stress-free environment, developer Protopop's project has no epic quests to undertake and no dragons to slay, only gorgeous vistas for you to explore and get lost in. Also, if being a person is too much of a limitation on your journey towards inner peace, worry not, you'll also get to shapeshift into various animals, including a majestic hawk – just in case you'd rather look at things from up high.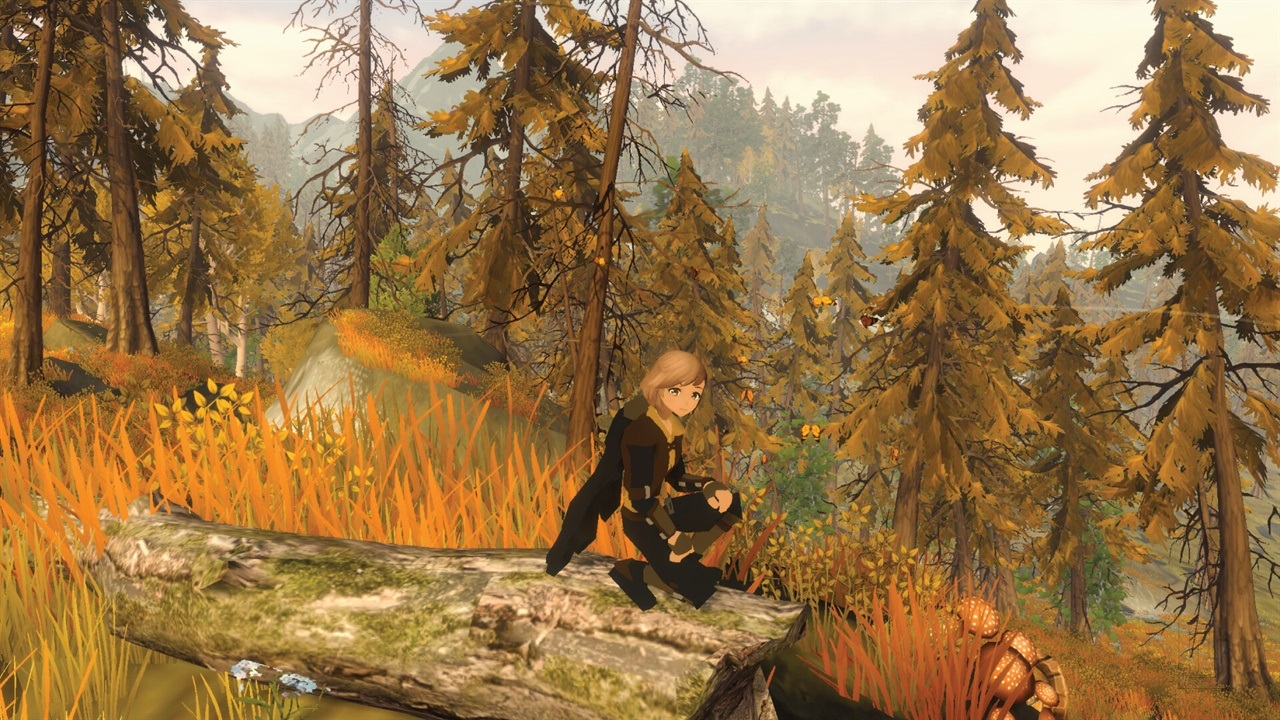 ---
Set in village surrounded by a forest, Children of Silentown is a point & click adventure game that places you in the role of Lucy, a curious young girl who finally decides to investigate the strange happenings plaguing her home. What strange happenings, you may ask? Well… you know. Disappearing locals, monstrous roars coming from the nearby forest at night, that kind of stuff. There will be plenty quirky puzzles to solve and even quirkier characters to meet during your adventures – but will you be brave enough to venture into the forest and solve its terrifying mysteries once and for all?
---
And that's our list for now! Did you discover a new indie game to look forward to? Well, we hope you did. In any case, don't forget to check back in about a month for our next episode, where we'll be taking a look at the indie games of February 2023!