Welcome to GTOGG's February 2023 edition of Promising Indie Game Releases, where we highlight indie and non-mainstream titles that we believe deserve your attention – in other words, "look at all this potentially cool stuff you might've missed otherwise". That would've been too long for a title, though.
In any case, let's get right down to it.
Set in a world where the terrifying Mort armies have conquered entire nations, Redemption Reapers will have you take up arms as the so-called Ashen Hawk Brigade – a small band of elite mercenaries who now serve as the only hope for salvation in this desperate situation. As you might imagine, beating back the Mort will be no easy task: each of the Brigade's five members possesses their own unique set of skills and abilities, all of which needs to be utilized if victory is to be won during the campaign's many strategic, turn-based battles.
---
Set in a fictionalized, dystopian version of Vancouver and taking place years before the events of Backbone, Tails will have players explore a branching narrative and the interconnected stories of four anthropomorphic animals – Howard, Clarissa, Renee and Eli –, each with their own motivations and life paths. The game is set to feature locations both new and familiar, as well as new puzzles and gameplay mechanics, interactions and, of course, a variety of choices that all come with consequences.
---
Brought to life with an artistic, black-and-white visual style, Blanc will tell the story of a fawn and a wolf cub getting lost in the middle of a snowstorm, and thus having to rely on each other for survival. Using an intentionally simplistic – and thus accessible – control scheme of only two buttons, Blanc will invite players to combine the strengths of these two usually opposed animals in order to overcome obstacles together as they embark on a heartfelt journey in search of their families.
---
Set in the year 1947, Loretta stars a young woman named Lora Harris who finds herself in an increasingly difficult social and financial situation when she moves into a farmhouse with an unsuccessful husband she doesn't even love. Realizing that she'd be getting a decent sum of insurance money in the event of her husband's death, Lora starts planning out his murder – with you, the player, as her accomplice. According to its creator, Loretta is largely inspired by "the American art of the twentieth century, the works of Andrew Wyeth and Edward Hopper, film noir of the 40s-50s, thrillers by Alfred Hitchcock, the Philip Ridley movie 'The Reflecting Skin', the books "1922" by Stephen King and 'Lolita' by Vladimir Nabokov."
---
Featuring some truly striking pixel art, Elderand is shaping up to be a ruthless action-platformer that won't give you too much time to admire its gorgeous visuals, as the world it throws you into is teeming with untold dangers and hordes of monstrosities just waiting to take you down. Combining Lovecraftian terrors with metroidvania-style gameplay and exploration, Elderand's rules are simple and straightforward – slay or be slain.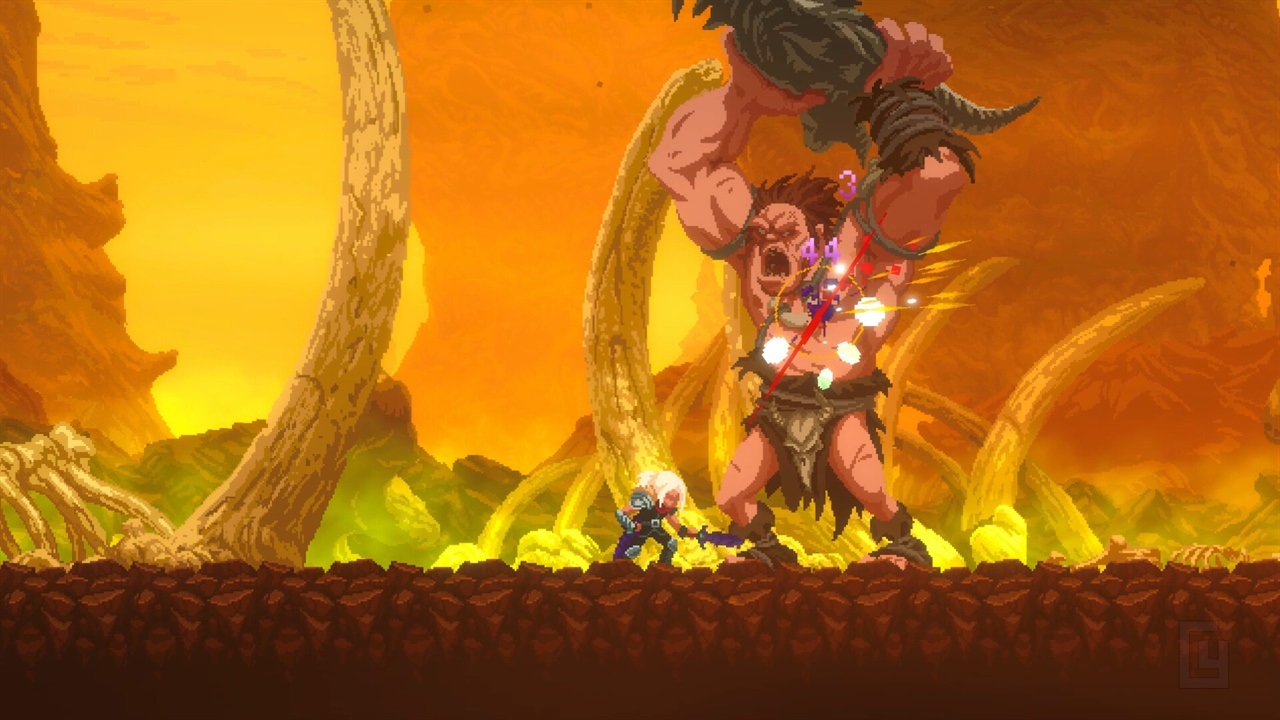 ---
Survival/resource management game The Pale Beyond will turn you into the leader of a ship, and it's up to you to overcome the challenges that come with that position, whether it's keeping the crew fed, preventing mutiny or managing morale. Sailing through the ice, you'll have plenty of tough calls to make – and you'll also have to live with the consequences.
---
And that's our list for now! Did you discover a new indie game to look forward to? Well, we hope you did. In any case, don't forget to check back in about a month for our next episode, where we'll be taking a look at the indie games of March 2023!