Welcome to GTOGG's August 2023 edition of Promising Indie Game Releases, where we highlight indie and non-mainstream titles that we believe deserve your attention – in other words, "look at all this potentially cool stuff you might've missed otherwise". That would've been too long for a title, though.
In any case, let's get right down to it.
Announced as a sequel to developer The Game Kitchen's hugely popular 2D Soulslike/Metroidvania hybrid (and a direct continuation of the Wounds of Eventide DLC), Blasphemous 2 will once again have players take control of the Penitent One as he embarks on a dark and disturbing journey to stop the so-called Miracle. It looks very much like we can expect yet another grim adventure packed full of towering bosses, non-linear exploration and oodles of satisfyingly brutal combat, making Blasphemous 2 one of our most anticipated games of the summer.
---
En Garde is a game whose demo I'm already familiar with, which is precisely why I'm putting it on the list. Stylish and colorful, this promising action-adventure game from developer Fireplace Games puts you in the role of duelist/swashbuckler Adalia de Volador as she takes on opponent after opponent across a variety of vibrant locations – learn to strike, parry and dodge while using your environment to your advantage (don't worry, it's not cheating… probably), and no one will be able to stop you.
---
Sea of Stars is a modern take on the classic turn-based JRPG that tells a grand storyline about two young heroes combining their powers of the sun and the moon in order to stop the seemingly unstoppable creations of an evil alchemist. With an engaging combat system, a storyline with emotional themes and unexpected twists, countless colorful locations to explore and various side activities to get lost in, developer Sabotage Studio is hoping to deliver a retro-style feast to long-time enthusiasts of the genre.
---
30XX gives us a fairly straightforward formula: it aims to fuse the tight platforming and non-stop action of classics like Mega Man X with the replayability and unpredictability of modern roguelikes – what's more, it will feature two distinct playable characters right off the bat, as well as support for both online and local co-op play. It's currently out on Early Access, but will be launching its full version this August, so if you haven't checked it out yet, this might be the perfect time.
---
A deadly precision platformer with roguelite elements, Ninja or Die will see you embrace the art of jumping, jumping and even more jumping on your quest across a transformed Edo-era Japan. Utilizing one-button controls, the game will see you brave a series of procedurally-generated levels in the role of various characters such as a Ninja, a Geisha or a Samurai, mastering different playstyles to either emerge victorious… or die trying.
---
Described as a spiritual successor to 2014's Lifeless Planet, Lifeless Moon is a 3D platformer/adventure game that will see you in the role of an Apollo-era astronaut who finds themselves on the moon… except it's not exactly how you'd imagine it. Instead, you're faced with a seemingly deserted moon city, teeming with strange technologies and countless secrets to uncover, including visions of the memories and traumatic experiences of the scientists that came before you.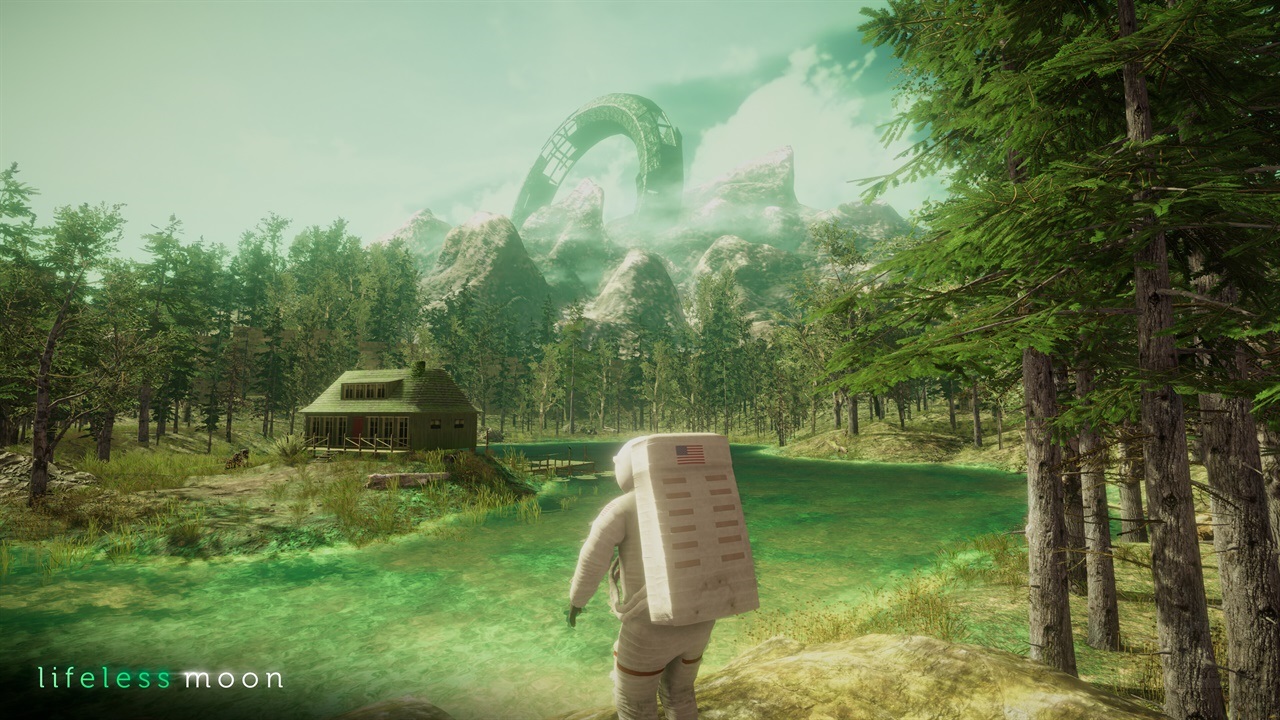 ---
And that's our list for now! Did you discover a new indie game to look forward to? Well, we hope you did. In any case, don't forget to check back in about a month for our next episode, where we'll be taking a look at the indie games of September 2023!