Welcome to GTOGG's April 2022 edition of Promising Indie Game Releases, where we highlight indie and non-mainstream titles that we believe deserve your attention – in other words, "look at all this potentially cool stuff you might've missed otherwise". That would've been too long for a title, though.
In any case, let's get right down to it.
Remember arcades? You know, those places packed with massive, bulky machines where you could go to play video games back in the 90s? Well, Janitor Bleeds remembers them as well… except this time, it's not all going to be fun and games. There's a haunted arcade machine that happens to affect the real world in horrifying ways, but continuing to play is the only way to survive… regardless of what may or may not be going on behind you. Explore both the game and the real world in order to find clues, solve puzzles and find a way to somehow survive this otherworldly ordeal – if you can.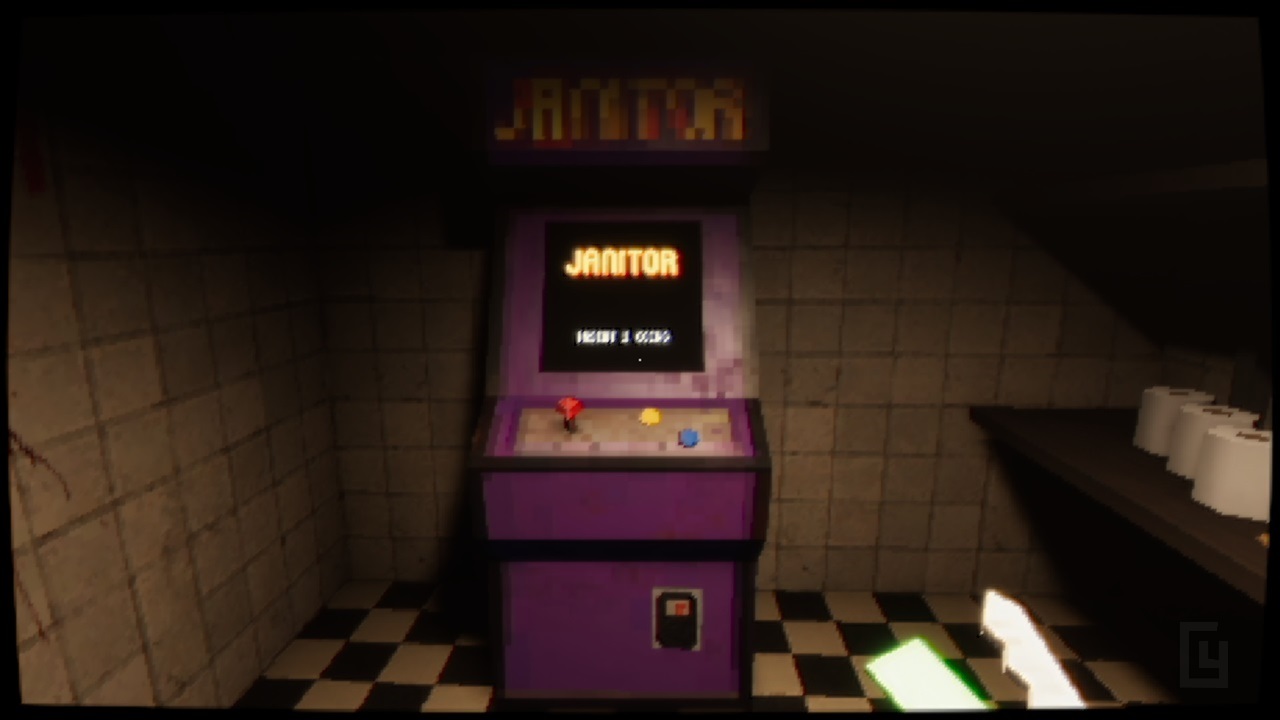 Fans of gore, horror and relentless action have much to look forward to, as the full version of Forgive Me Father, launching this April, will add 50% more levels and even an additional playable character to the game; being able to choose between the Priest or the Journalist, players will explore gloomy, mind-bending levels teeming with enemies and secrets inspired by classic FPS games from the 1990s. Featuring a wide roster of otherworldly beasts to slay and a dynamic madness mechanic that affects various aspects of gameplay and the audiovisual experience, the game is doing everything it can to evoke the mood of cosmic horror – the only question is whether or not you're ready to face it.
B.I.O.T.A. is a retro-style metroidvania about a group of mercenaries exploring a mining colony infected by an alien plague – and it's also a game that takes its retro roots very seriously. So seriously, in fact, that if actually offers 54 different color styles for you to pick from. Regardless of which palette you're looking for, you'll be able to blast pixel-aliens and drive futuristic pixel-vehicles in the exact hues you want to.
Charming action-roguelite Revita has you scale a mysterious clock tower while adding an interesting twist to its procedurally generated gameplay: by allowing you to exchange your own health for upgrades, the game encourages a high risk, high reward play style. Players are also given a variety of customization options to tweak their experience as they see fit: this includes the ability to slow time, add outlines to enemies for better visibility, and so on. The full release arriving this April will include everything patched into the Early Access build thus far, along with additional levels, items, enemies and NPCs – as well as the conclusion to the game's story.
Miyamoto Musashi returns in this fast-paced action game that serves as the sequel to the original Ganryu made all the way back in 1999 – but honestly, Ganryu 2 stays so faithful to the style of 90s action games that you could've fooled me into thinking it was genuinely a product of that era. So, if you're in the mood for a nostalgic hack & slash adventure across a fantasy version of 17th century Japan… Ganryu 2 has you covered.
What's better than a fiery (excuse the pun) action-roguelite with countless dangers to overcome and several towering bosses to defeat? Well, an action-roguelite where you can do all that with friends – Ember Knights offers solo play, as well as thrilling co-op for up to 4 players to engage in some light-hearted fun… but remember, teamwork is key. You may have a variety of abilities and weapons at your disposal, but it's when you combo them together with your allies that they truly shine.
If you thought you were going to just march into the kingdom, save the land from evil and be on your way just like in any other RPG, you thought wrong – because in tERRORbane, absolutely nothing goes according to plan, and nothing works as intended. A deluge of bugs and constant comments from the Developer itself keep hindering your progress – so what's your logical next step? Well, it's to fight fire with fire: make use of every glitch you can and cheese your way to the end of the game. Don't worry, cheating is not just okay, but outright endorsed.
---
And that's our list for now! Did you discover a new indie game to look forward to? Well, we hope you did. In any case, don't forget to check back in about a month for our next episode, where we'll be taking a look at the indie games of May 2022!