Well, if you thought Bethesda's lineup for E3 was a solid one, you're in for a real treat this time – the show went on, with several big companies sharing a number of exciting and unexpected announcements. We'll be taking a look at some of our personal favorites below.
Xbox – ReCore
Following Bethesda, Microsoft took to the stage, announcing a new project called ReCore from Comcept and Keiji Inafune (Mega Man, Mighty No. 9), as well as Armature Studios. A brief trailer is all we saw of the title – what we know is that the game is expected to release next spring, and that you'll exploring a hostile world alongside your trusty robot buddies (and yes, one of them is a dog). Another important announcement was made during the conference, even though it wasn't a game project – the Xbox One, Microsoft announced, will be backward compatible with Xbox 360 games. Roughly a hundred backward compatible titles are expected to arrive this holiday season, with more to come in the future. Additionally, Xbox owners will be happy to hear that Fallout 4 mods will also work on the Xbox One (and eventually the PS4 as well).
Dark Souls 3
Probably one of the most exciting game reveals of the conference was Dark Souls 3, the existence of which had already leaked prior to E3. The game – as we had already known due to the leak – will be released sometime early next year on PC/PS4/Xbox One, offering the same old challenges and massive boss fights we've all come to expect from the series.
Xbox - Hololens
The Hololens also made its Minecraft debut at the conference – during the demonstration, the on-stage player simply took his entire Minecraft world into the real world, and was able to manipulate and inspect it at will, like you would a miniature model. We believe the video really speaks for itself in this case.
EA – Mass Effect
While EA devoted a large majority of its conference to sports and cars (neither of which especially make our hearts aflutter), the announcement of Mass Effect: Andromeda, the latest installment in Bioware's popular RPG series is most definitely worthy of a mention. We got a cinematic trailer and a few introductory words from Bioware itself, revealing that the game will ship during holiday season of 2016 on PC and current-gen consoles, and that it will take place "far away from and long after the events of the original trilogy" in a brand new galaxy called Andromeda.
Star Wars: Battlefront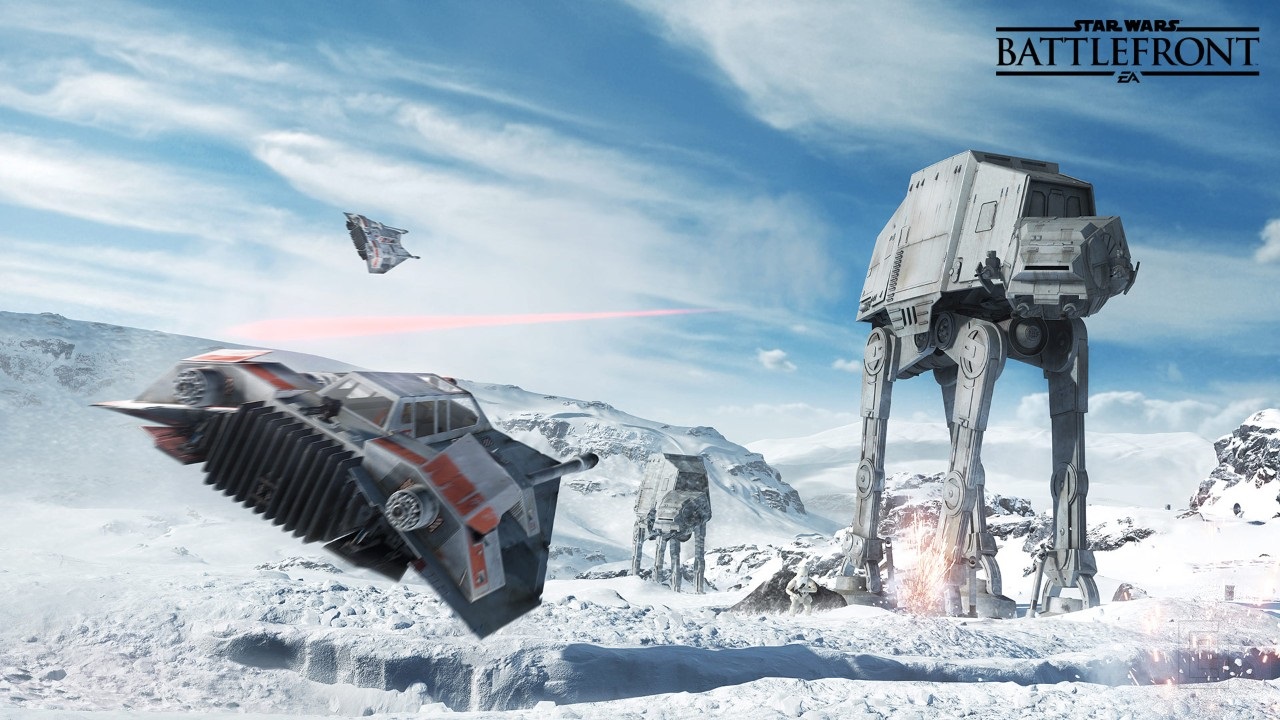 Considering the sheer excitement over the upcoming Star Wars movie, Star Wars: Battlefront is going to be another title to watch out for, especially if you adore the series. The game appears to be a Star Wars fan's dream come true, allowing you to partake in colossal 40-player battles either on the side of the Empire or the Rebels. Control regular troopers, pilot Tie Fighters or one of the massive AT-AT walkers, or take on the role of Darth Vader or Luke Skywalker himself and engage in fast-paced lightsaber combat – all of this was demonstrated via a spectacular gameplay trailer that we cannot recommend enough. Other than the so-called Walker Assault mode (having to fight off incoming AT-ATs), the game will feature several more multiplayer game modes as well, and is scheduled to be released on November 17 for PC, Xbox One and PS4.
Sony – Hitman
And then the Sony press conference happened – boy, where do I even start with this one. Well, first off, we've got a new Hitman title on our hands, launching on PC/PS4/Xbox One on December 8, 2015. This won't quite be the full game, though, as more missions and locations will be continuously made available during the months following release.
The Last Guardian
Rumors that The Last Guardian (that is, the latest project from the team that brought us Ico and Shadow of the Colossus) would appear at E3 turned out to be true, as the game ended up debuting with over 6 minutes of gameplay footage, with a planned release date of 2016 for PS4. Graphically, it looks more or less the same as it did back when it was first announced, but we don't mind that at all – we're just happy it's even coming.
Final Fantasy VII remake
Shortly after this, Sony went on to make quite possibly its biggest announcement yet. Indeed, a complete remake of Final Fantasy VII, one of the most popular and beloved JRPGs of all time, will be released first on PlayStation 4. This wording might imply the inclusion of other platforms as well in the future, but we'll have to wait and see how that pans out. In the meantime, enjoy the trailer – we most certainly did.
Shenmue on Kickstarter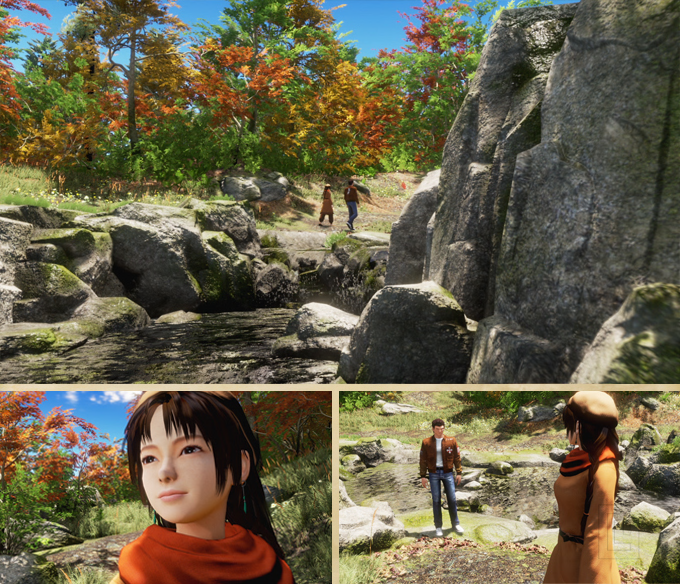 And while we're at the topic of reviving old favorites – the cult-classic action-adventure series, Shenmue, is also back with a third installment. A
Kickstarter campaign
for the game was officially announced at the conference, aiming for the initial goal of 2 million dollars – at the time of writing, this has already been funded. The game will continue the story where Shenmue 2 left off and is planned to be released on both PS4 and PC.